Hello,
We are two students, 22 and 23 years old, eager for discoveries and meeting new people.
Equipped with terrifying pens and tireless cameras, we are leaving with our back-packs on
Wednesday, July 20th towards Moscow.
Our life and travelling credo: TO COPE ON OUR OWN!
Our objective: leave eastward and come back by the West while limiting our budget to the bare
minimum: visas, Planes, Ferry… in order to be able to cross the borders.
Itinerary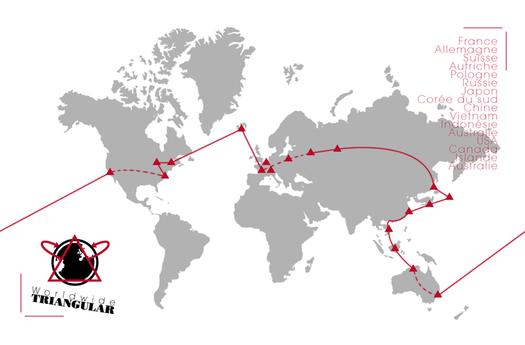 Departure: Poitiers. We'll progress towards Moscow, Russia, going through Switzerland, Germany, Poland - our route remains flexible depending on the people we'll meet.
Once in Moscow, we'll catch the Trans-Siberian railway to Vladivostok.
We'll dock on the Japanese coasts.
We'll go through the Chinese coasts and end up in Darwin, stopping in Vietnam and
Indonesia on our way.
We'll catch a vehicle to cross the continent from Darwin to Sydney.
We'll hurl ourselves in Los Angeles to find a new vehicle capable of eating up kilometers to
get us to the east coast.
We'll make a good oil change and go up to the Big Lakes of Canada.
We'll make a stop in Montreal and enjoy their cool accent. We'll then fly away to Ryekj...
Reykjva... Reyjkvj… Well, you know, Island!

We'll take the temperature and then a flight to Paris (reluctantly).

We'll buy a baguette and few croissants.
Tools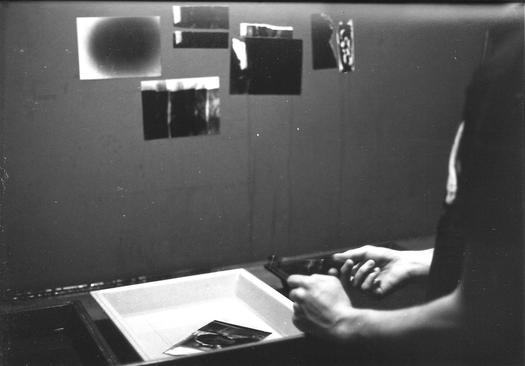 Nikon FM2 + films (lots !).

Lubitel + films

(a bit less but still lots !)

.

Sketch-blocks

.

Logbooks

.

Materials to create our own Sketch/Log books while travelling

.
Follow-up
We shall put on-line our pads and films regularly via the blog.
Outcome
Realization of a self-published journey diary in a limited edition for our donors.
Background
We met each other while in boarding school at the Futuroscope High School. After many collective projects, this idea began to make its way in our minds.
It could have been to fail just like our project of crabs breeding on our dorm balcony, but five years later, we were still motivated and resolutely decided to make it real.

Our project evolved and went through several major decisions such as travelling with an argentic photography equipment, considering the huge relationship there is between our future travels and the images and memories it will imply.
Team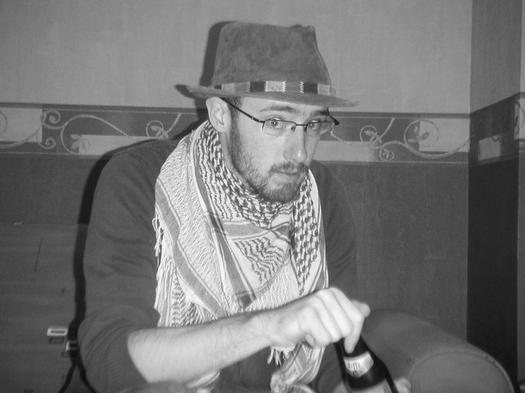 On one side, we have Clément Pierdet, Biology student at Bordeaux 1 University and proud owner of a Nikon FM2, a prehistoric monster with an incredible resistance and reliability.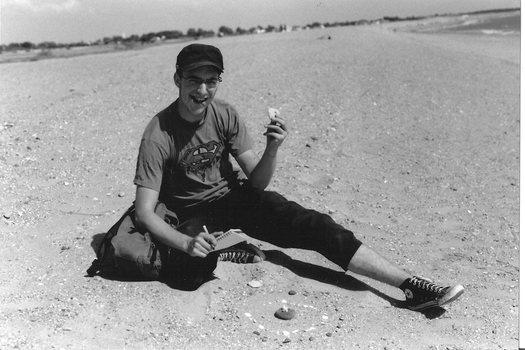 On the other side, we got
Pierre Jeanneau
, Ecole Européenne Supérieure de l'Image d'Angoulême Graduate (European School of Image, located in Angoulême) and co-founder of the Polysterene publishing company. He is equipped with a Lubitel camera and with some basic materials to create sketch-blocks while on the road.
Here's an extract of Pierre's sketch-blocks :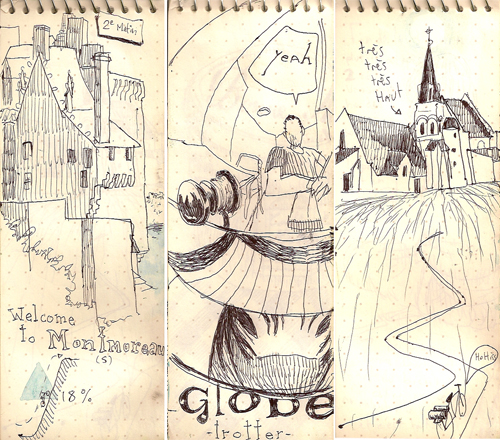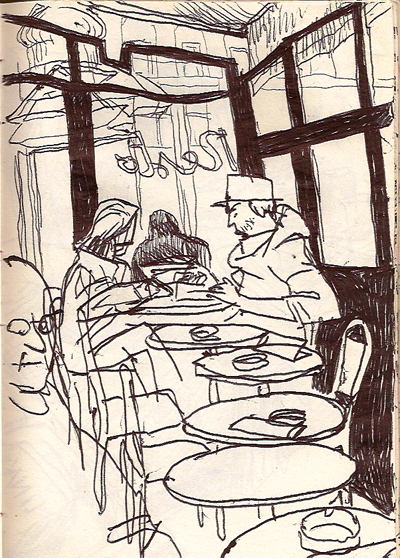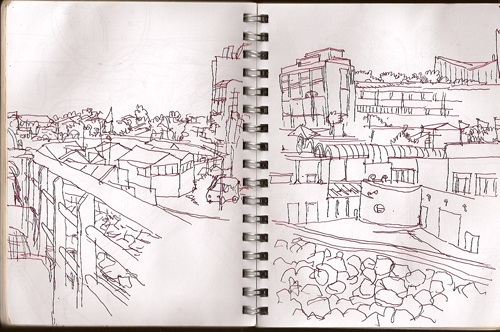 Here are few photographs taken by Clément :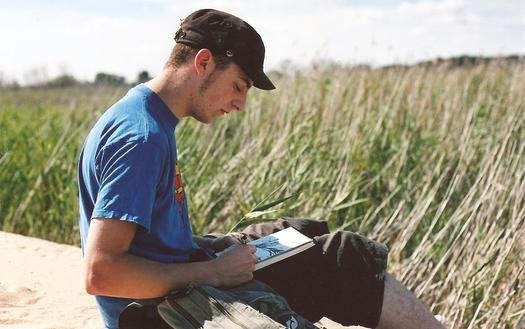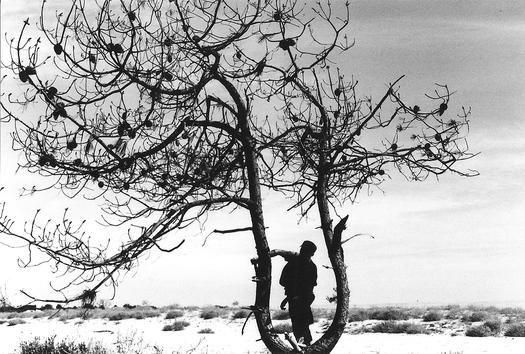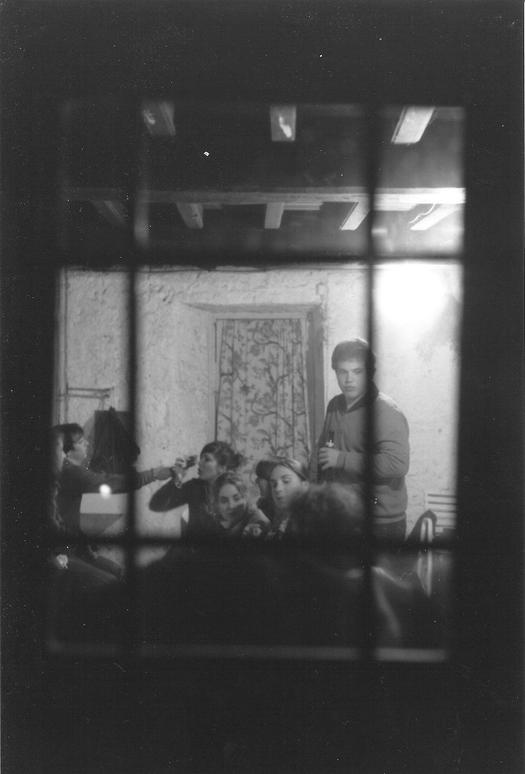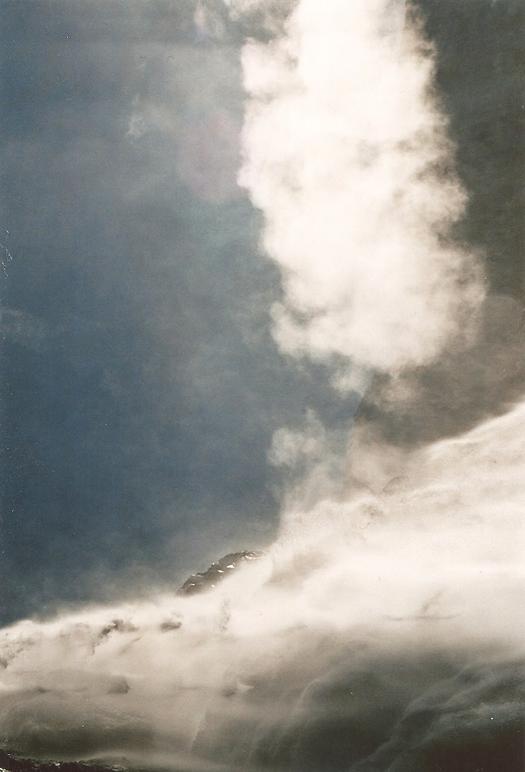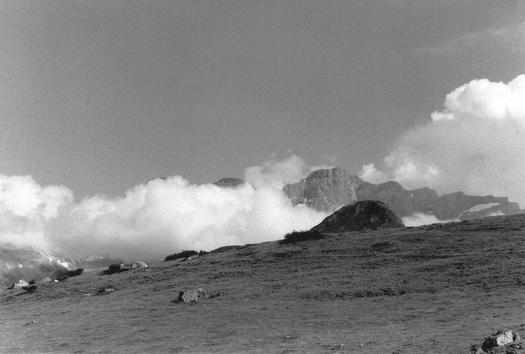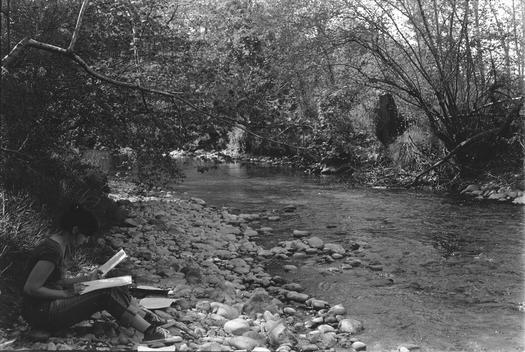 Few words about making books :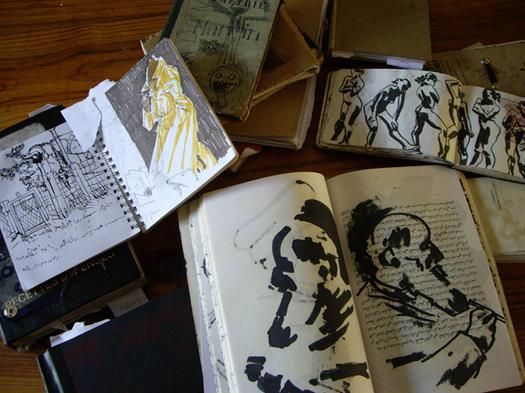 Making books is something rather simple once you've understood how it works. The techniques of bindings are varied enough for us to be able to manage with almost any material and obtain a pad made of samples of the places we will have been to. That is why we choose to leave with the rudimentary equipment (string+needle+knife ) to make our books on our way, instead of taking part of our budget (and of our backpacks) to buy them in some place around the world.
Another reason, which is more educational, is that it's something you do while travelling and which allows you meet people and start a conversation, an apprenticeship or an exchange of ideas around this domain.

Finally, we consider it as another way to conceive the object "book", to work on its shape with constraints, and also to work on its creation and later its manipulation. This idea also echoes the Polystyrene publishingcompany's project.